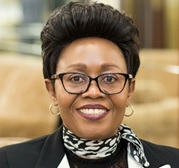 Dear Reader,
It is with great pleasure to welcome you to the official website of the Embassy of Republic of Kenya in Rome, Italy with multiple accreditation to Poland, Cyprus, Greece and Malta.
The website provides important linkages and information about Kenya, its government structure, Ministries and Institutions, Trade and Investments Opportunities, Travel Tourism and Consular Services which are offered at the Embassy.
Kenya's geo-strategically location makes it an economic and commercial gateway to major trading bloc such as the East African Community (EAC) and the Common Market for Eastern and Southern Africa(COMESA) and Africa's hinterland.
Kenya offers one of the best investment climates in the wider Eastern African region with numerous trade and investment opportunities. It has a fully liberalised, largest and most advanced economy in the East and Central Africa the fastest growing economies in the continent. It has a range of investment incentives and home to exciting natural tourist attraction sites and wildlife – particularly the BIG FIVE.
In addition, Kenya is the only developing country hosting a United Nations Headquarters in Nairobi(UNON), United Nations Environment Assembly(UNEA) and the United Nations Human Settlement Program(UN-HABITAT).
Kenya and Italy enjoy warm cordial relations which began in 1974 when Kenya opened its first Mission in Rome. During intervening period, tremendous achievements have been registered in wide spheres of collaboration, corporation and partnerships. The areas include, Trade and Investment, technical and development assistance scholarships.
The main focus of the Embassy is to consolidate and sustain the existing friendly relations between the Republic of Kenya and the Republic of Italy, while exploring new opportunities for the benefit of the citizens of our great nations.
We also deliberately seek to engage with the Kenyan Diaspora and continue to improve our Consular Services to Kenyan Citizens living and working in Italy and other countries of accreditation – to integrate them further in the national development agenda.
"Karibuni sana", I hope you will find the website useful and a suitable source for your information and inquiries.
Jackline Yonga
AMBASSADOR/PERMANENT REPRESENTATIVE
Asante sana
Welcome to our website.
https://www.embassyofkenya.it/wp-content/uploads/2019/03/Ambassador-YONGA.jpg
1365
2048
Kenya Embassy
https://www.embassyofkenya.it/wp-content/uploads/2023/05/8F58AD1F-303A-4692-9D3C-203263B9EF2D-300x117.jpeg
Kenya Embassy
2019-11-13 11:38:13
2019-12-11 14:14:57
Message from the Ambassador/PR